Many people use their carports for parking, which is an affordable way to keep vehicles out of the elements. But did you know that parking is just one of many possible ways that you can use a carport? Below, we'll explore six unique uses for a carport. These options are great for enhancing your property and enjoying the luxury of additional space!
American Carports, Inc. has a variety of steel carports that are affordable, durable, and fully customizable. Use our Build & Price Tool to explore the many possibilities for your new structure, view a 3D rendering, and receive an instant quote!
A Place to Hang Out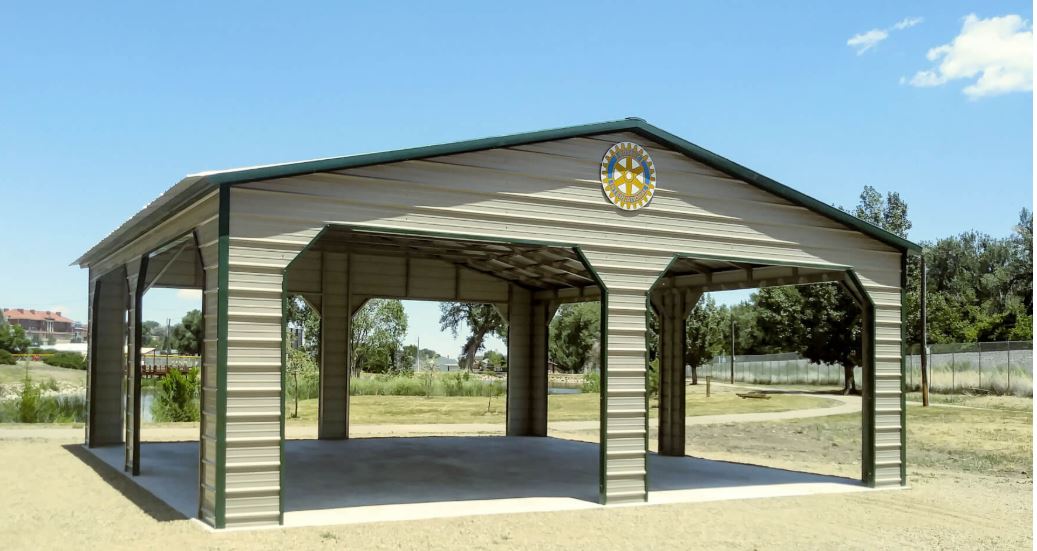 Sometimes, a roof is all you need to create a great hangout space. By using your carport as a place to relax with family and friends, you'll keep the sun and rain off your heads while still getting to enjoy the fresh air and view you have available. In many ways, this is like a patio umbrella taken to a whole new level. You could choose to establish some permanent outdoor furniture under the carport, or you could just bring in a table and some chairs from time to time when people are coming over.
A Workshop
Typically, when you think about a workshop space, you think of an enclosed garage or shed. Those are great options, but some people may be able to use a carport effectively as a workshop. Whether you want to learn woodworking or take on car maintenance projects, the shelter a carport provides would be ideal. This way, you can stay out of the rain and sun while still feeling like you're getting to work outside rather than in an enclosed space.
Protect Your Animals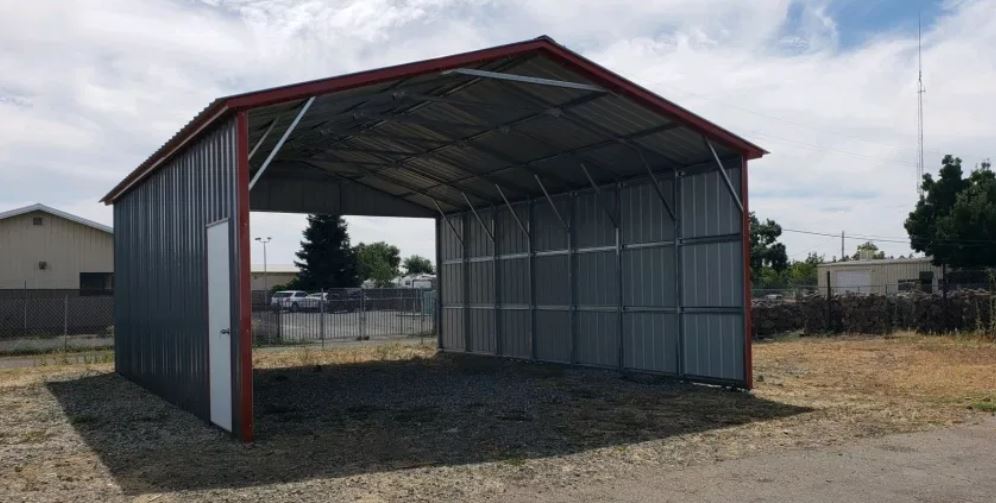 If you raise animals on your land, you already know that it can be hard to protect them from the elements. Specifically, the blazing summer sun can be a threat, which is why a carport would be such a nice addition. With open sides, the animals could come and go as they please, but they'd always have the option to retreat to the shade that the carport provides. By ordering your structure from American Carports, Inc., you'd have the ability to customize the carport so it perfectly suits the needs of your animals.
Enhance a Pool Area
The whole point of a pool is to enjoy time splashing around in the cool water while the sun beats down. However, at some point, you might want to take a break from that sun—and that's where your carport will come into the equation. By positioning your carport strategically near the pool, you can establish a spot to relax and get ready for your next swim. Or, the carport could serve as a comfortable spot for parents to keep a watchful eye on the kids as they have fun in the pool.
Play Space for Kids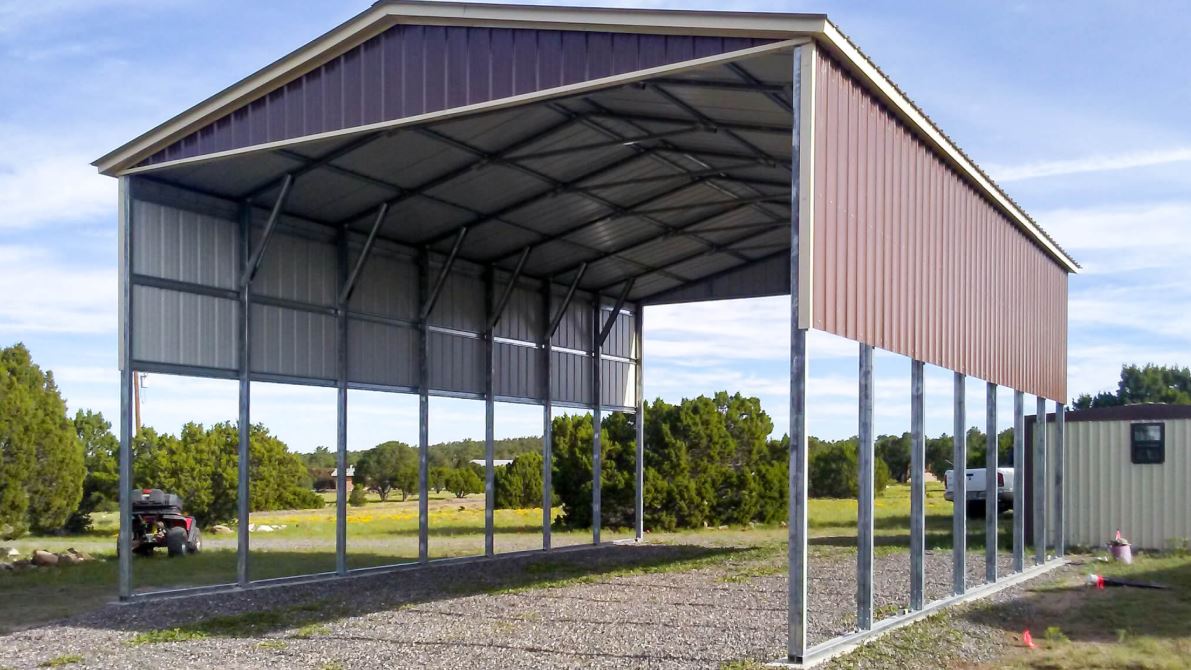 Every parent worries about keeping their kids outside in the sun too long. At the same time, parents know how important it is for kids to get outside to play and explore. Using a carport as a roof over the top of a play space will make it easier for kids to enjoy the outside playtime they crave. Not only can the carport protect from the powerful sun, but it can also serve as a dry spot to play even on rainy days.
Temporary Storage
Most likely, you won't want to use your carport for long-term storage, since the sides are open to the elements. Most things will wear down if left in that environment all year long. However, carports are ideal for temporary storage, like when you need to stock up on supplies that you use on your property. Early in the spring, you can fill your carport with various supplies that will be used to tend to the land all summer long. Then, you can gradually go through those supplies over the summer, and the carport will be empty by the fall.
Order from American Carports, Inc.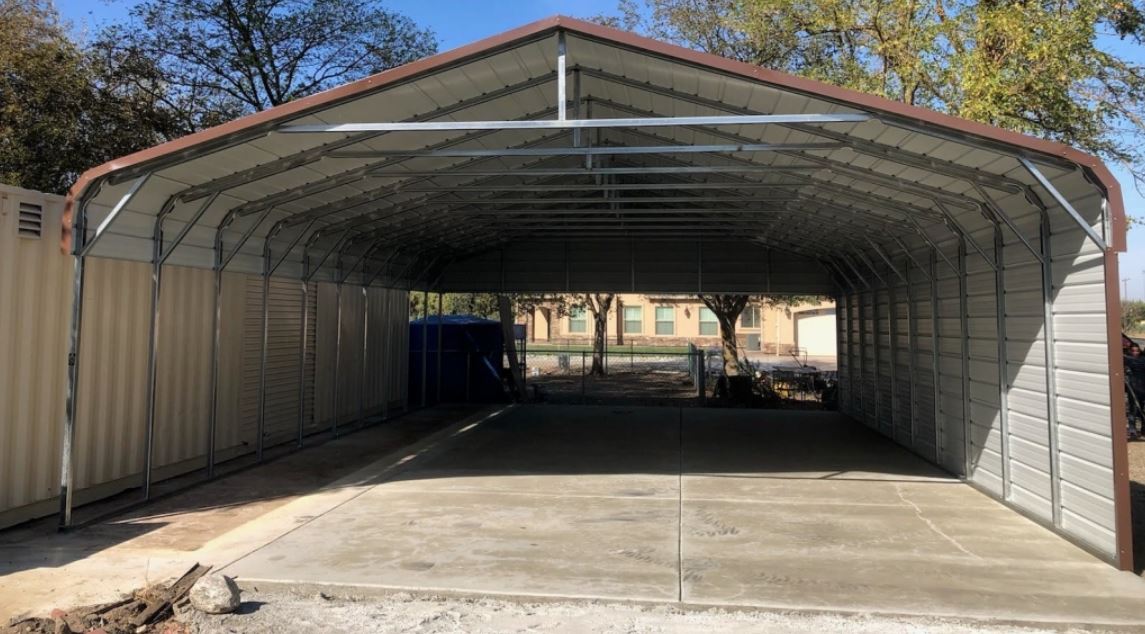 We hope you enjoyed learning about these six unique uses for a carport! As you can see, this structure can be utilized in a variety of ways. Between the typical use of parking and some of the ideas presented above, you should have no trouble getting maximum value from this new structure. If you're ready to add this versatile building to your property, order from American Carports, Inc. today! We're happy to serve you.
https://americancarportsinc.com/wp-content/uploads/2021/03/Capture16.jpg
597
994
clickgiant
https://i1.wp.com/americancarportsinc.com/wp-content/uploads/2020/08/ACI-Logo-Text_s-e1598451183583-300x82.png
clickgiant
2021-04-20 19:21:23
2021-04-20 19:21:23
6 Unique Uses for Carports