For many homeowners, the garage is a magnet for clutter. It seems that no matter how hard you try to keep your garage clean, it inevitably ends up crowded with random items that don't have a spot in the house. Is this cycle destined to continue?
No—you can put a stop to it today. Cleaning out your garage is a great way to restore order to this space and make it functional once again. In this article, we'd like to provide some practical tips on how you can clean out your garage in an effective manner.
Need more storage space on your property? American Carports, Inc. offers custom metal structures at affordable prices. Try our Build & Price Tool to design your carport, shed, or detached garage!
Create a Basic Inventory
It's hard to properly clean out and organize your garage when you don't really know what all is in the garage. So, the best place to start this process is to take an inventory of what you are storing in the garage currently.
If you have ever worked in retail, you know that taking inventory can be a long and boring process. But you don't need to go into the level of detail required for a commercial inventory. Instead, just make a general list of the types of things you have throughout the garage. The idea here isn't to account for every last nut and bolt. Rather, you are trying to categorize items and figure out what kinds of things you are going to keep and what should go.
Make Three Piles
Once you know what you are facing, there are plenty of methods you can use to start getting organized. The technique we are going to suggest involves dividing your items into three piles:
Keeping. These are the items that you know you are going to keep, and you'll need to store them for the long run.
Tossing. This pile is for things that you are sure you don't want anymore. For now, don't worry about how you are going to get rid of these items (more on that later). Just put them in the "tossing" pile and keep moving.
Maybe. As you go through your stuff, you are bound to run into items that you aren't sure whether you want to keep or get rid of them. Don't let those "maybe" items slow down your progress. Instead, give them their own pile and spend more time making those decisions later.
It's likely that some of your items will be too big or heavy to physically move into piles. When that happens, use a color-coded marking system to identify what is staying and what is going. Use colored pieces of paper or sticky notes to assign everything in the garage to one of the three categories.
Clearing Out
The next step is to decide how to get rid of the things you have put into the "toss" pile. Some of these things will be garbage, and you can throw them in your can or make a trip to the local dump. For items that have some useful life left, consider selling them on a classifieds website or asking friends or family members if they are interested. Many communities and neighborhoods have online groups where you can offer items for free or for a price. You might be surprised how quickly you can get rid of things using this approach. Of course, other items could also be donated to local charities, but you'll want to check on the rules with each charity to see what they accept.
Create Storage Solutions
It's best to leave this part for last, as you'll have more space now that some of your old things have been sold, given away, or thrown away. With only the items you are going to keep remaining in the garage, start to think about storage solutions that will keep your floor clear from clutter. The exact solutions that you employ will depend on what kinds of things you own.
No matter what it is that you are storing, keep the goal of convenience in mind. You want things to be out of the way so you can walk through the garage and use the space, but you also want to be able to access your things quickly when they are needed. Often, adding shelves or cabinets to the walls of your garage will go a long way toward improving your storage process.
Get More Storage Space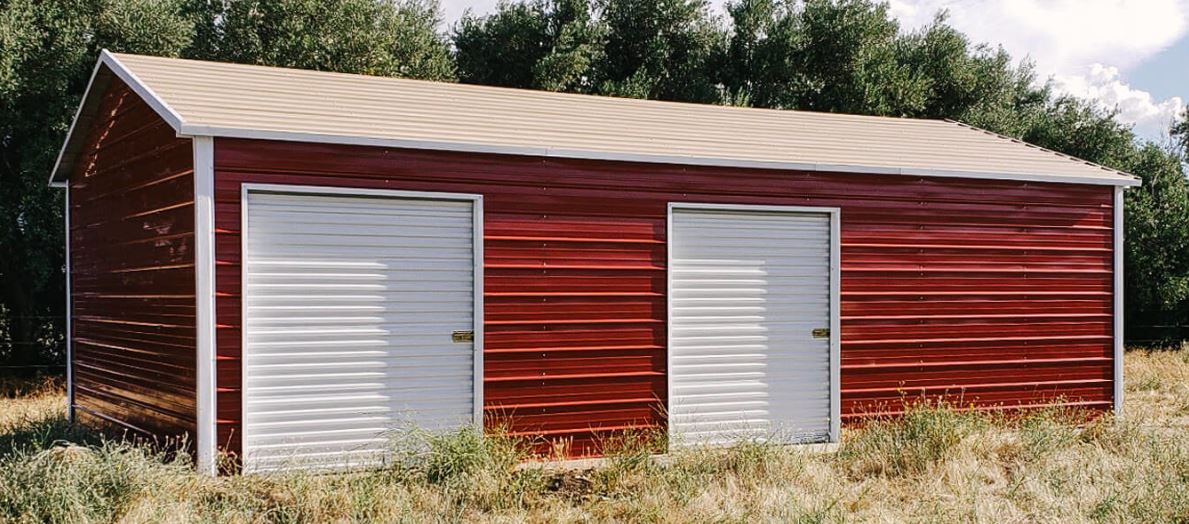 It would be a shame to let months and years go by without having the functional garage space you need to park vehicles, work on projects, and more. If you need more storage space on your property, American Carports, Inc. can help. We offer custom metal structures at affordable prices. Try our Build & Price Tool to design your carport, shed, or detached garage!
https://americancarportsinc.com/wp-content/uploads/2021/08/pexels-cottonbro-4482014.jpg
853
1280
clickgiant
https://i1.wp.com/americancarportsinc.com/wp-content/uploads/2020/08/ACI-Logo-Text_s-e1598451183583-300x82.png
clickgiant
2021-08-31 18:52:46
2021-08-31 18:52:46
How to Clean Out Your Garage