Owning a boat can be an extremely rewarding experience, but there are a few steps you'll need to take for boating success. For instance, it's important to have a clear plan for the storage of your boat. When it's not in the water, where is it going to live? A dedicated, protected space such as a metal boat carport from American Carports, Inc. will make it easier to get the most of your purchase.
American Carports, Inc. has a variety of steel carports that are affordable, durable, and fully customizable. Use our Build & Price Tool to explore the many possibilities for your new structure, view a 3D rendering, and receive an instant quote!
Keep Water Where It Belongs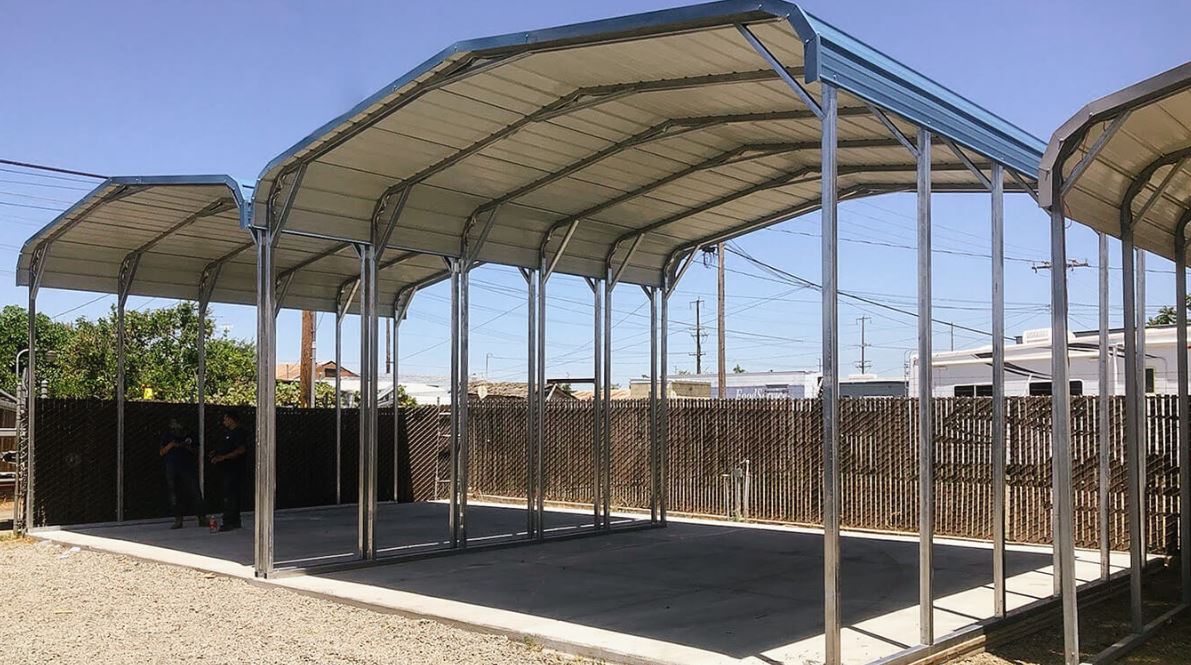 Boats are designed to deal with water underneath the vessel, not water coming down from above, like rain. Simply parking your boat out in the open is a recipe for trouble. It's likely that the interior of your boat will quickly degrade if it's left out in the weather day after day.
By storing your boat under a carport, you'll be doing it a great service. Plus, you should have far less maintenance to do when you're ready to head out on the water again.
The Advantages of a Carport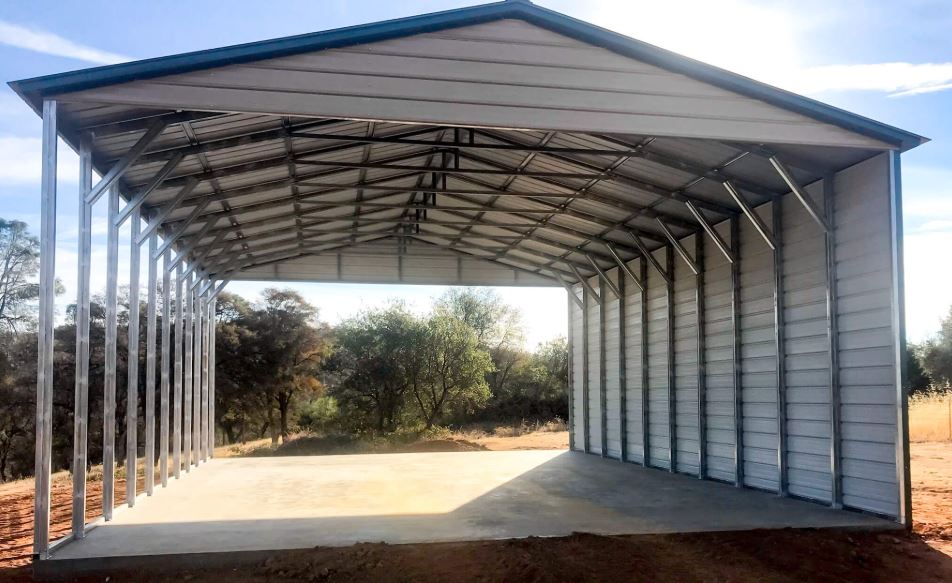 So, what is it that makes a carport such a great choice for boat storage? They offer several benefits, including the following:
Protect from Rain and Snow
As we've mentioned, a carport will put a roof over the top of your boat, keeping it dry even when the weather is ugly. Sheltering your boat from precipitation will help preserve the condition of the engine, carpeting, seats, and much more.
Easy to Enter and Exit
Even if you have an enclosed garage on your property, it might be hard to maneuver the boat in and out of that space. With a carport from American Carports, Inc., you can custom design the structure to make it easy to use. With plenty of space on the sides and a roof height that accommodates your vessel when it is on a trailer, your storage process will be a breeze.
Additional Protection Options
If you'd like, you can add extra walls to your carport to protect your boat even more effectively. This is a great option when you know the prevailing wind is going to bring precipitation into the carport from one direction most of the year. Cover this side with a wall and your boat will stay even drier.
Affordable Cost
Carports are simply not as expensive as fully enclosed structures. By going with a metal carport, you can give your boat the shelter it needs without blowing through a big part of your budget.
Carports are an excellent choice for boat storage. Of course, if you would like to offer your boat more protection and you have extra room on your property, American Carports, Inc. also offers garages and other types of structures for you to consider, as well!
Other Boat Storage Tips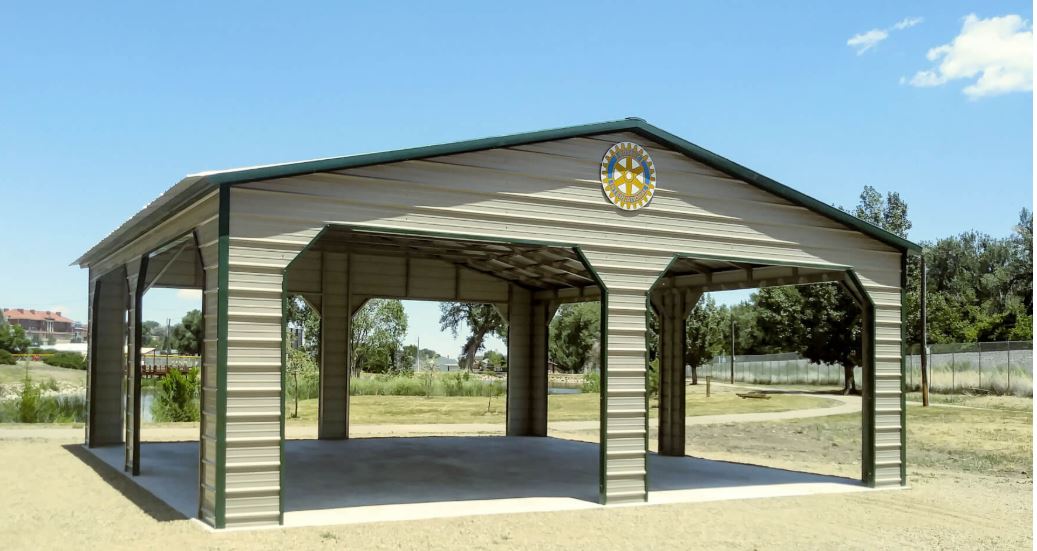 In addition to parking your boat under a carport, what other steps should you be taking to protect your boat's condition? The exact storage steps you should take will depend on your specific boat, but the following tips are a great starting point:
Clean it before long storage periods. If you know you won't be using your boat for an extended period of time, give it a thorough cleaning before storage. This way, leftover debris won't damage your vessel, and it will be ready to instantly hit the water when you want to take it out again.
Consider an additional cover. Even when your boat is stored under a carport, you still might want to invest in a cover to give it added protection.
Don't forget wax. It might be tempting to wax your boat before you take it out for a ride in the sun. However, waxing prior to a storage period is an excellent way to protect the condition of the exterior.
Purchase a Carport Today!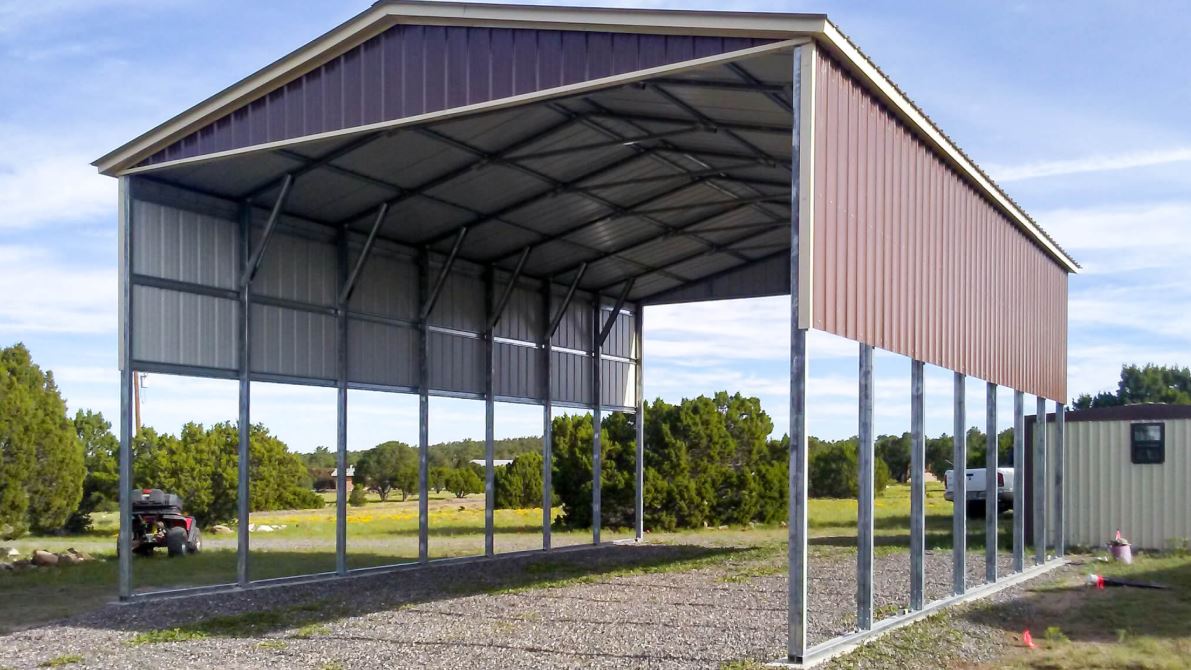 A metal boat carport from American Carports, Inc. will keep your vessel in great condition for years to come. If you'd like to see the many possibilities available for your new structure, try our Build & Price tool today. In just a few clicks, you can create a building that will make an ideal home for your boat. Our team is excited to work with you on this exciting project!
https://americancarportsinc.com/wp-content/uploads/2021/03/Capture16.jpg
597
994
clickgiant
https://i1.wp.com/americancarportsinc.com/wp-content/uploads/2020/08/ACI-Logo-Text_s-e1598451183583-300x82.png
clickgiant
2021-03-02 17:48:16
2021-03-02 17:48:16
Metal Boat Carports from American Carports, Inc.