As you get ready to add a new structure to your property, you may be trying to decide between two popular types of buildings—pole barns and metal garages. Each of these options has advantages, but only one will be right for your needs. In this post, we'd like to look closer at this debate to help you make the best decision.
American Carports, Inc. has a variety of metal structures that are affordable, durable, fully customizable. Use our Build & Price Tool to explore the many possibilities for your new structure, and receive an instant quote!
What is a Pole Barn?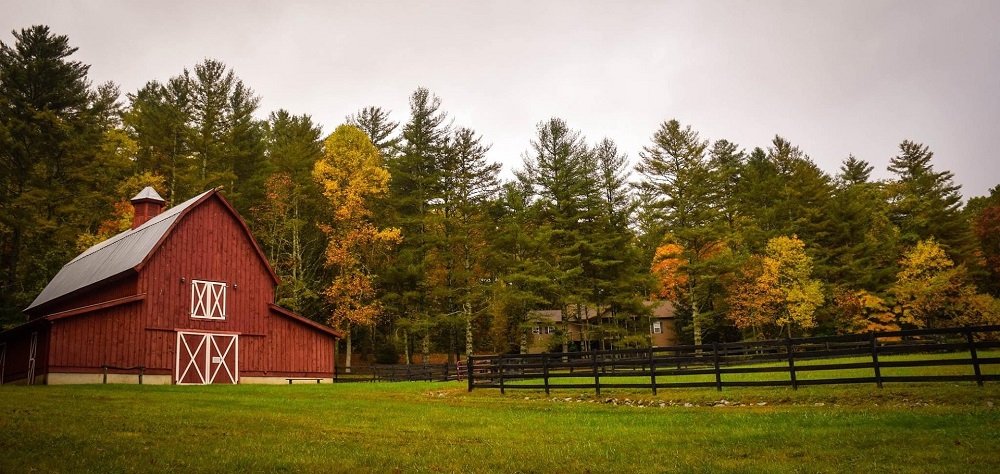 You probably don't need much of an introduction to a metal garage, as the name pretty much speaks for itself. It's a garage that's detached from your main home and made of metal. Metal garages are great for many purposes, and we'll get into those more in detail later.
But what are pole barns? Even if you've heard the term, you may not know what differentiates a pole barn from other types of buildings. The fundamental difference is that pole barns aren't constructed with a traditional foundation. Instead, a series of poles are placed into the ground at specific locations to create an informal foundation. Then, as the building is constructed, those poles carry the load and hold up the structure.
Pros & Cons of Pole Barns
The main advantage of opting for pole barn construction is cost savings. Without having to worry about creating a formal foundation, you will save money. Buyers on a tight budget often look into using a pole barn out of necessity when they find that no other options are in their price range.
While the cost savings might be appealing, the lack of stability that comes with a pole barn is a major drawback that needs to be noted. There is a reason that most buildings are constructed on a normal foundation—that foundation gives the buildings the support they need to hold steady as the years go by. Pole barns are more susceptible to shifting, and a variety of problems can pop up as a result.
The Advantages of a Metal Garage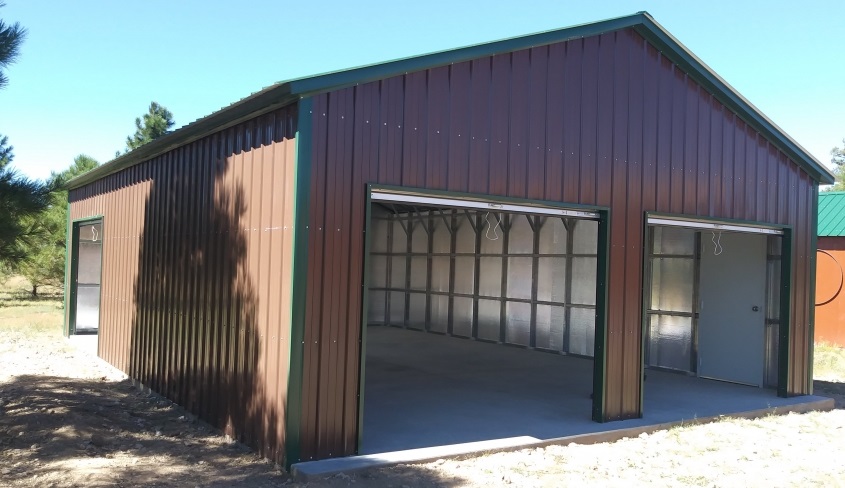 By building a detached metal garage on a standard foundation, you'll find that there are many benefits to be enjoyed. Let's take a look at some of the biggest selling points for metal garages:
Durability. You can count on your metal garage to last for many years when you get it from a trusted supplier like American Carports, Inc. If you don't want to be dealing with this project again just a couple of years down the road, go with a metal carport for impressive durability.
Cost savings. Yes, even if you have to create a proper foundation for your metal garage, you can still complete this project for a modest price. The notable factor contributing to those savings is the speed with which a metal garage can be constructed. Thanks to a simple building process, a metal garage will go up faster than a wood building, so you can save significantly on labor as a result.
Versatility. One of the best parts about ordering a metal garage from American Carports, Inc. is the ability to customize the garage to meet your specific needs. Think about how you would like this building to perform, and our team of experts will help make it happen. Build Your Garage.
Minimal maintenance requirements. Not only will you save money upfront by going with a metal garage, but you can continue to save as the years go by, as well. Metal buildings made by quality suppliers require very little maintenance on an annual basis. Simply wash down your structure from time to time and it should be good to go.
As you can see, metal garages are a great choice for many applications. Whether you need a small garage for parking and a little bit of storage or a bigger space to store equipment and work on projects, a metal garage can serve you well for years.
Design a Metal Garage With American Carports, Inc.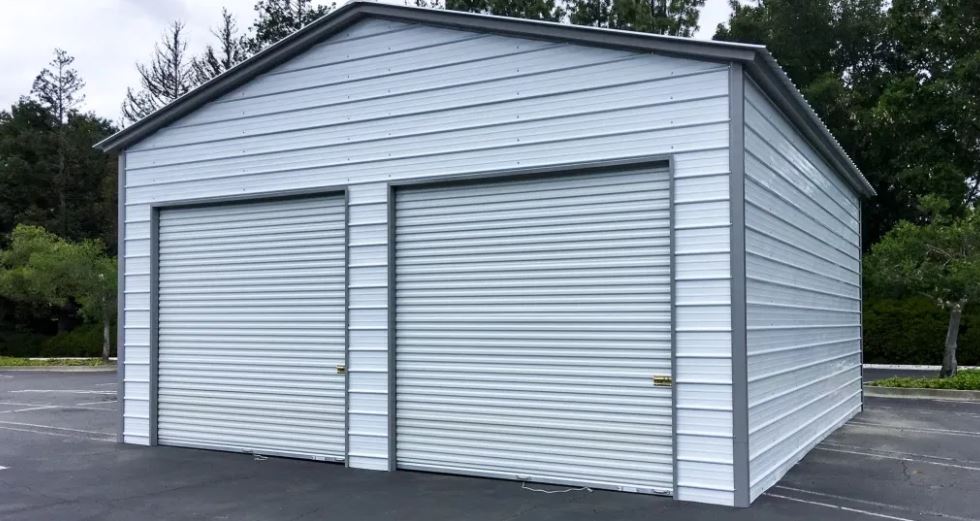 When you understand the differences between pole barns and metal garages, it should be easy to determine which is right for you! There is so much to like about metal garages that it's hard to imagine going with a pole barn for this project. Sure, pole barns can work in certain situations, but a metal garage will bring many more benefits and almost no notable drawbacks. Explore our Build & Price tool to customize and view all of the possibilities for your new garage!
https://americancarportsinc.com/wp-content/uploads/2021/01/garage.jpg
506
961
clickgiant
https://i1.wp.com/americancarportsinc.com/wp-content/uploads/2020/08/ACI-Logo-Text_s-e1598451183583-300x82.png
clickgiant
2021-01-12 16:07:17
2021-01-12 16:07:17
Pole Barn vs. Metal Garage: Which is Right for You?