If you're an RV owner, you have a few options available to protect your RV during storage. In this article, we'd like to review the pros and cons of three potential choices: using an RV cover, tarp, or carport. By protecting your RV properly, you should be able to extend its life and get the best possible return on your investment.
American Carports, Inc. has a variety of steel RV carports that are affordable, durable, and fully customizable. Use our Build & Price Tool to explore the many possibilities for your new structure, view a 3D rendering, and receive an instant quote!
Do You Need to Cover Your RV?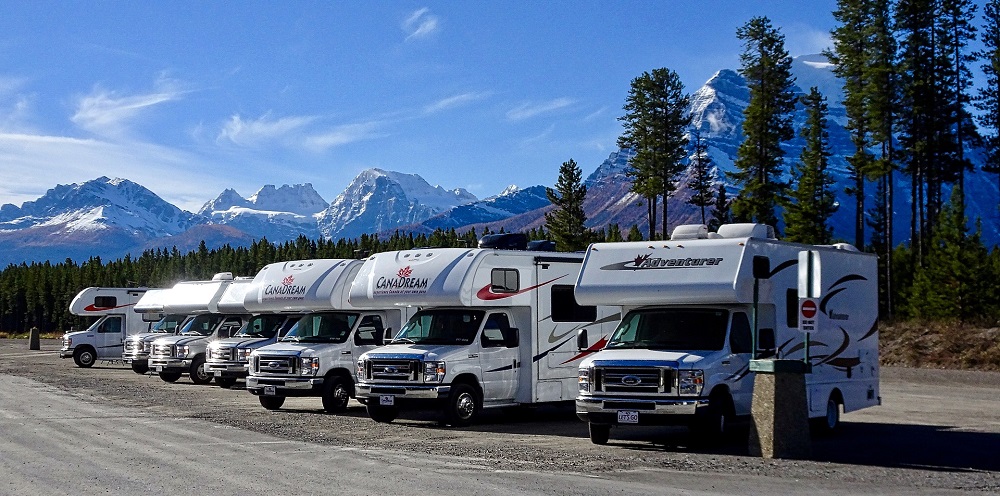 Before diving into the three potential options for RV storage, we should quickly discuss why you'd want to cover your RV in the first place. After all, isn't an RV meant to be used outside? Does it even need to be covered?
Technically, no—you don't have to cover your RV. You could park it out in the elements and it would likely hold up to those conditions for a period of time. However, if you want to extend the life of your RV and keep it in better condition, think carefully about taking the time to cover it.
An RV that's parked without a cover will take all of the punishment that Mother Nature can conjure up. Over time, all of that rain, snow, wind, and more is going to take its toll. This means your RV may not be in the best condition when it's time to go on your next trip.
A Starting Point – Covering Your RV with a Tarp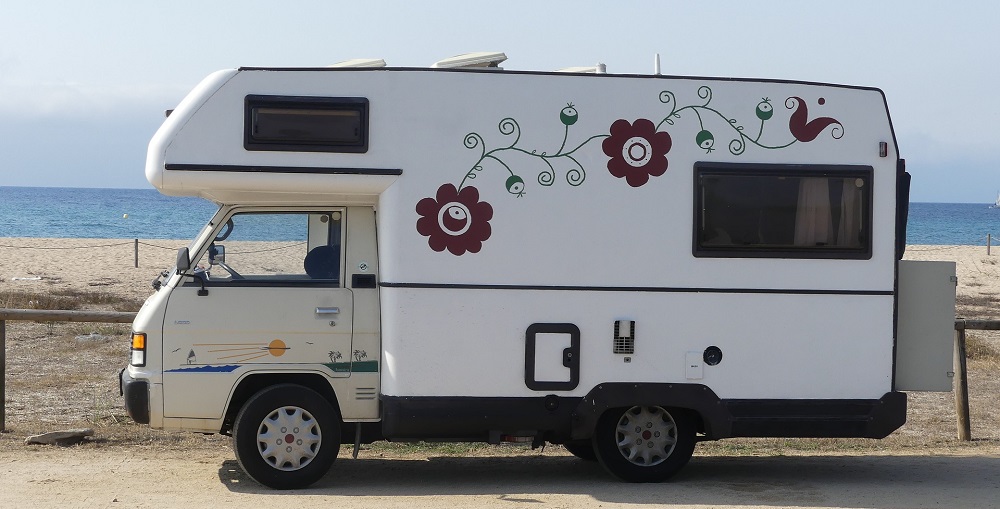 Covering your RV with a tarp is better than doing nothing at all. As long as you use a tarp that's in good condition and pull it tight, it will keep water off the top of the RV. That's going to protect the materials that make up your RV's exterior, and it should serve to extend the useful life of the rig.
But this is far from a perfect solution. First, tarps aren't particularly durable, so you may find that leaks start to develop soon after you put this strategy into action. Also, you'll have to go through the difficult chore of stringing up your tarp in a way that effectively covers the RV. Depending on the size of your RV and where you park, this could be a significant challenge. Using a tarp for protection is better than nothing, but you can do better.
A Custom RV Cover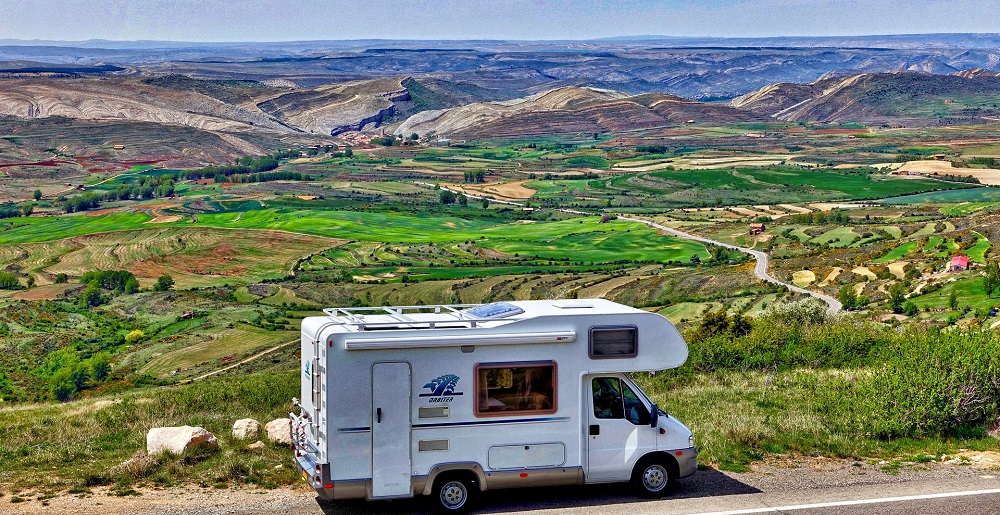 There are RV covers made specifically for just about every RV model on the market. Investing in a cover for your rig is going to be a step up over a tarp, as the cover should fit around the rig nicely. This will likely keep more water out than a tarp, and it may be easier to put on and take off.
Of course, even if the cover is easier to use than a tarp, it's still a chore. You'll need to get up to the top of the RV to work it over the body before pulling it down the sides. There is also the task of taking it off and bundling it up to consider. Again, just as with a tarp, this is a better option than doing nothing at all, but it remains less than ideal.
Parking Under an RV Carport
Finally, we get to a solution that offers the best of both worlds. With an RV carport, you get protection from the elements and the ease of simply parking the RV and walking away. There's nothing to fiddle with to cover up the RV. Instead, you park it in the right position under the carport and know that the weather will be kept at bay. Then, when you're ready for your next trip, you can simply drive away without any fuss.
The ability to customize your carport is another major advantage of this setup. For instance, if you know that the weather in your area tends to blow in from one specific direction, you can add a wall on that side of your carport to better protect your RV. Plus, the affordable nature of metal carports means you won't have to make a huge investment to bring this project to reality on your land.
Place Your Order Today!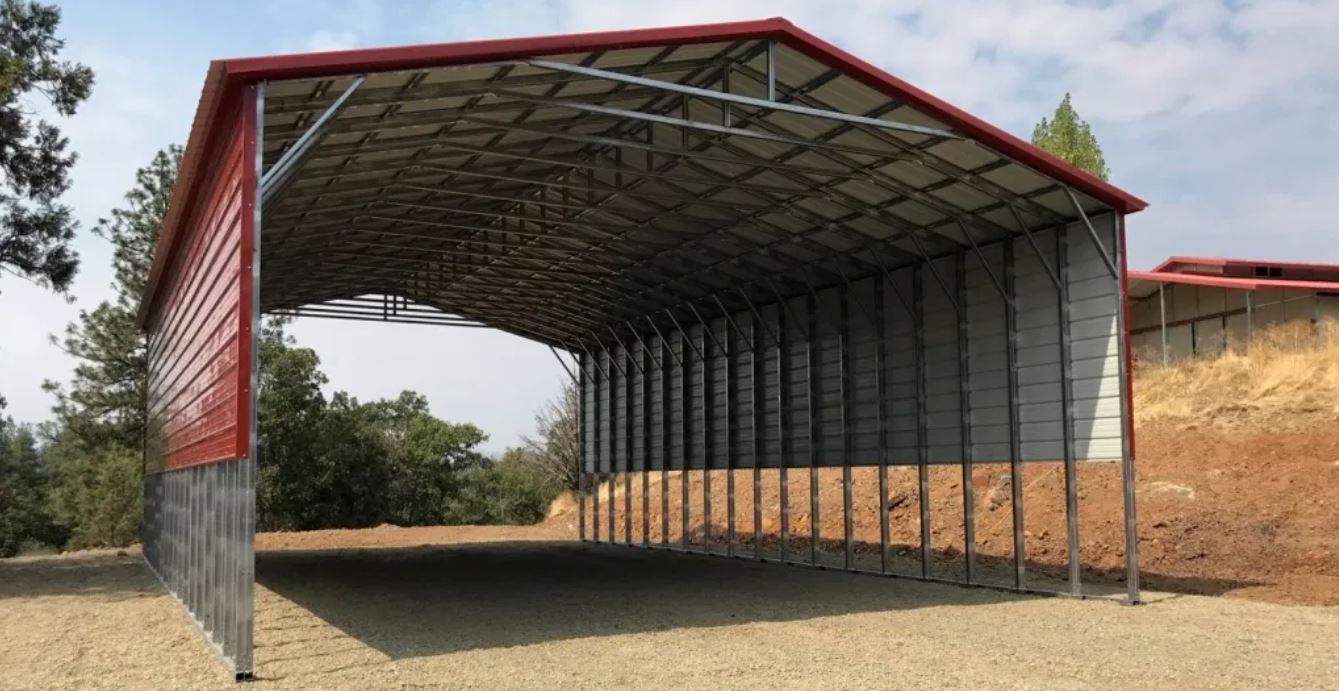 We hope you better understand the pros and cons of using an RV cover, tarp, or carport. If you truly want to protect your vehicle, an RV carport is the way to go. Despite the modest cost of a metal carport, you'll get excellent coverage for your trailer, 5th wheel, or motorhome. To begin this project, try our Build & Price tool to see what's possible for your new structure, view a 3D rendering, and receive an instant quote. We're excited to serve you!
https://americancarportsinc.com/wp-content/uploads/2021/02/rv6.jpg
757
1146
clickgiant
https://i1.wp.com/americancarportsinc.com/wp-content/uploads/2020/08/ACI-Logo-Text_s-e1598451183583-300x82.png
clickgiant
2021-02-16 14:41:39
2021-02-16 15:58:27
RV Cover vs Tarp vs Carport: Pros & Cons