Biking is a wonderful activity, both for the exercise it provides and simply for the fun of getting out and exploring roads and trails in your area. Whether you like to bike alone or with a group of friends, you likely count down the days until you can get out for another ride.
For those days in between rides, you need a suitable storage solution to keep your bike in good condition. Storing the bike inside is a must, of course, but that's not the end of the story. Explore some of the best bike storage ideas for you to consider!
If you need a new structure to serve as a home for your bike and other items, American Carports, Inc. is the perfect partner. We have metal sheds, garages, and other types of structures to create affordable, durable indoor spaces. Check out our Build & Price tool to explore the possibilities. Or contact us with questions and we'll be happy to help.  
Bike Storage Basics
Before talking about specific plans for storing your bike, it's good to discuss some general concepts for what you want out of effective bike storage. Having a goal in mind will make it much easier to plan out your solution.
Keep out of the weather. This is essential when storing a bicycle. You don't want to leave your bike exposed to the elements, as moisture will cause many of the various parts to rust. You can use an attached garage for bike storage if you have one available, or you may wish to add a new structure to your property—like a carport, shed, or detached garage.
Easy in and out. You don't want it to be a production to get your bike out of storage when you are ready for a ride, and you don't want it to be hard to put away again, either. Having a clear path in and out of your storage area is an essential element to keep in mind.
Store in a safe spot. Bikes have several different components that could be damaged if they are bumped into, or if the whole bike is knocked over. You'll want to find a storage spot where the bike is out of the way enough that it won't be a common target for accidental damage.
After reading these three points, you may already have some ideas in mind for how bike storage can work out on your property. If that plan includes a new metal structure like a carport or garage, be sure to reach out to American Carports, Inc. today for assistance. Remember, adding a new building to your property wouldn't only create room for your bike, but also for plenty of other things that you need to store throughout the year.
Use a Floor Storage Rack
There are plenty of bike storage rack options available today, and you can even build your own if you are handy with a few tools. However, think about avoiding the fancier, more complicated options in favor of a simple floor rack. This design allows you to just roll your front tire into the rack… and that's it. Your bike will be easy to park, and it won't fall over. If you have several bikes to store, a rack that can handle a few different bicycles won't take up a lot of space and will help you stay organized. Some models even have additional storage for things like helmets, gloves, and other accessories.
Put Your Bike Away Clean
It's best to get into the habit of cleaning off your bike before you put it away. If you store your bike while it's still dirty from your last ride, that dirt isn't going anywhere—and it will be harder to clean later. This is an especially important point if you are going to store your bike for a long period of time, such as over the winter in a cold climate. Make sure it's as clean as possible going into storage so it's in great shape when it comes back out again.
Get a Custom Metal Structure with American Carports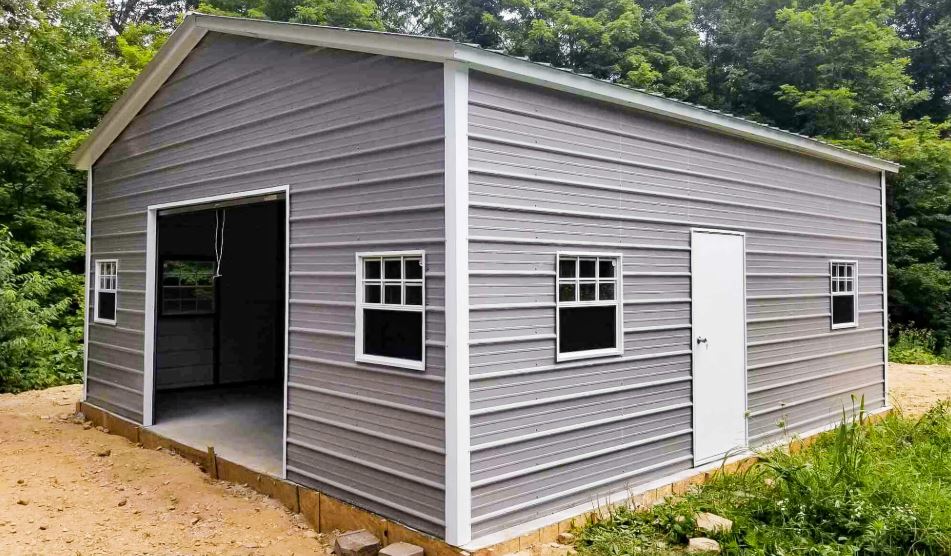 Having a convenient place to store your bike away from the elements will make your overall biking experience more enjoyable. Each time you are ready for a ride, you can just pull your bike out of the shed or garage and hit the road. To start planning your new metal structure, or to ask any questions you may have, please reach out to American Carports, Inc. today.
https://americancarportsinc.com/wp-content/uploads/2021/08/pexels-jodie-louise-805303.jpg
719
1280
clickgiant
https://i1.wp.com/americancarportsinc.com/wp-content/uploads/2020/08/ACI-Logo-Text_s-e1598451183583-300x82.png
clickgiant
2021-08-11 18:53:50
2021-08-11 18:54:33
Top Bike Storage Ideas