If you're like countless other people, your garage doubles as your workshop. However, making room for your projects often takes away from the parking and storage space your garage provides. To help you get the most out of your space, we'd like to present these top garage workshop ideas for 2021!
American Carports, Inc. has a variety of steel workshops and garages that are affordable, durable, and ideal for storage. Use our Build & Price Tool to explore the many possibilities for your new building, and receive an instant quote!
Upgrade Your Lighting

Few things can instantly change the way a shop looks or feels more than improved lighting. You might not even know that your current shop is dim until you bring in some new lights, and the difference can be stunning. Not only is it frustrating to work without proper lighting, but it can also be unsafe.
These days, LED lighting makes it easy and affordable to brighten your space while remaining energy efficient. Calculate the square footage of your shop and choose lights that are rated to light that much space properly. This is one area where you don't want to skimp, as poor lighting will always prevent your shop from living up to its potential.
Pick a Spot for a Workbench
It's hard to imagine a workshop without a workbench of some kind. The type of bench you add to your shop is going to depend on the work you intend to do, but make sure it's solid and big enough to handle your projects. While it's traditional to have the workbench against a wall, give some consideration to a mobile workbench that you can roll around your shop. This will give you added flexibility and you can always roll it up against the wall when not in use.
There are plenty of workbenches available to purchase if you choose to go that route, but you can always consider building your own. Many people make their workbench one of their first projects in a new workshop, as it can be a great way to get started and create something functional that you can use for years to come.
You Can Never Have Too Much Storage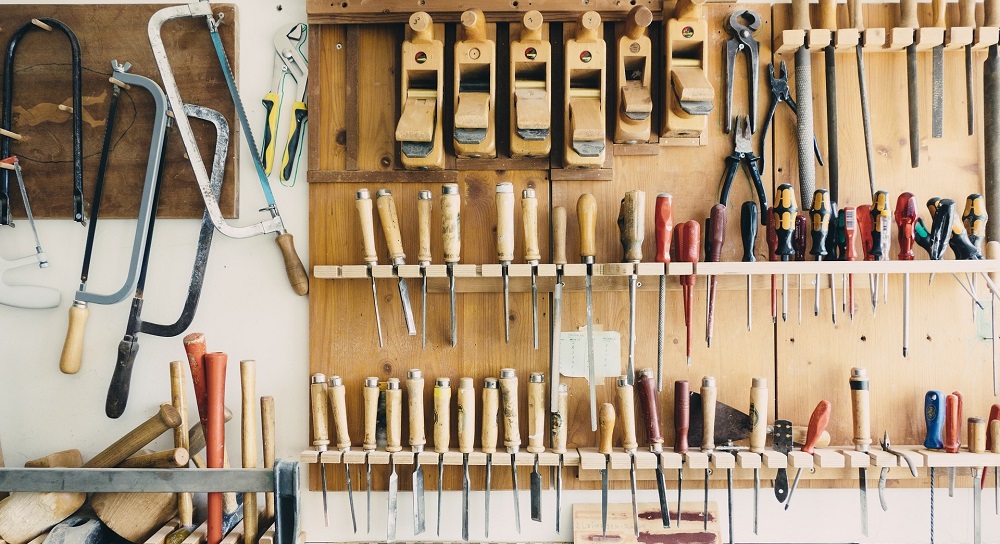 One of the keys to being productive in your workshop is to keep it organized. If your shop is not organized, it will be discouraging each time you head out to work on a project. Rather than getting started on your project right away, you'll spend half your time cleaning up and trying to make space to work.
With this in mind, don't cut any corners as you plan out the storage for your workshop. As a starting point, you could add drawers under your workbench to hold some tools and accessories. Also, consider placing a pegboard on one wall where you can hang a variety of small bins, tool holders, and much more. The more storage you have readily available, the more likely you will be to keep the space clean and ready to use.
Manage the Climate
You won't want to go out into your workshop very often if the air is far too warm or cold to be comfortable. While you probably aren't going to be able to climate control your workshop like you do the rest of your home, there are some changes you can make to create a more comfortable space.
For the warm months, having a fan available is an obvious starting point. Also, by including a couple of windows in the shop design, or a big roll-up door, you can improve airflow and make the space more enjoyable. In a particularly warm climate, you might want to consider a portable air conditioning unit to bring the temperature down into a reasonable range.
During the cold part of the year, you can benefit from a space heater—just be sure to keep the heater away from anything flammable and always turn it off when you aren't using the shop. You can also cut down on the chill in your workshop by improving the insulation and sealing up any openings around doors or windows.
Design a Garage or Workshop with American Carports, Inc.!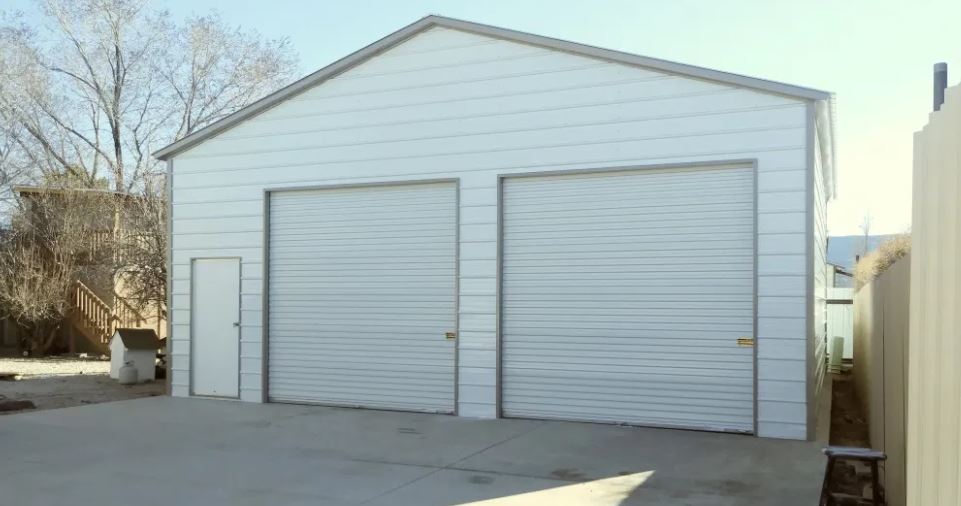 These top garage workshop ideas for 2021 will help you make the most out of your current space. However, if you'd prefer to have a dedicated area to work on your projects, consider purchasing a metal workshop from American Carports, Inc.! With our Build & Price tool, it's easy to see what your new structure could look like once in place on your property. We look forward to serving you!
https://americancarportsinc.com/wp-content/uploads/2021/01/garage1.jpg
521
980
clickgiant
https://i1.wp.com/americancarportsinc.com/wp-content/uploads/2020/08/ACI-Logo-Text_s-e1598451183583-300x82.png
clickgiant
2021-01-19 16:53:53
2021-01-19 16:53:53
Top Garage Workshop Ideas in 2021