When the weather is nice and you want to be outside with family and friends, having a patio available is a huge bonus. Plus, a covered patio would allow you to use the space even when the weather isn't so great. If the potential cost of a covered patio project previously put it out of reach for you, consider using an affordable carport for this purpose. Here, we'll discuss how to use a carport as a patio!
American Carports, Inc. offers a variety of metal carports that are affordable, durable, and fully customizable. Use our Build & Price Tool to explore the many possibilities for your new structure, and receive an instant quote!
Choose a Convenient Location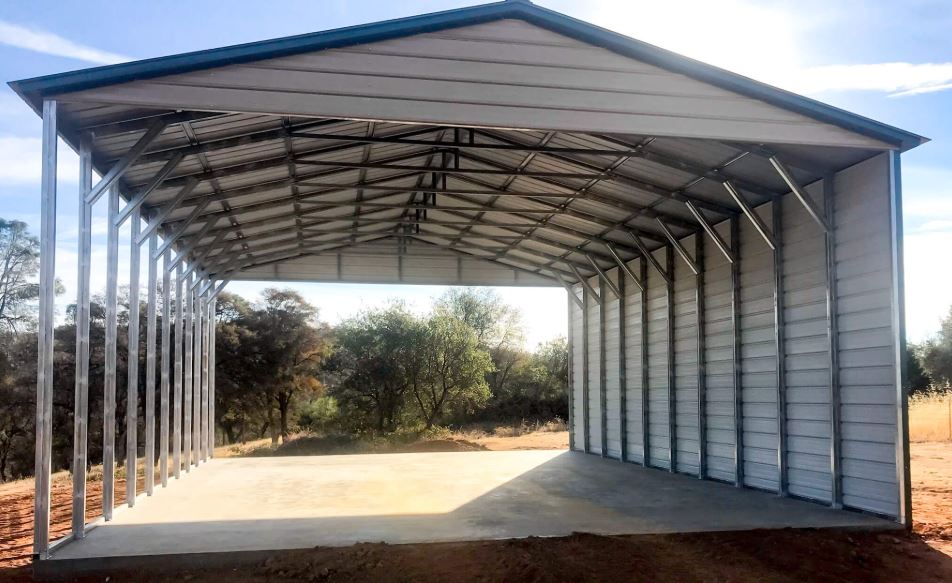 You may have a couple of different options around your home that could be used as a patio space. Off of your back door is a popular choice, of course, but that might not necessarily be right for your situation. Other options include placing your patio near a side door, in front of your garage, or even away from the home in another part of your yard.
The key factor to keep in mind when deciding where to create a carport-covered patio is convenience. You want to make sure that you will use this space regularly, and inconvenient things just don't get used. If the patio has easy access to and from the house, you'll be far more inclined to use it throughout the year.
Thinking Under Your Feet
Using a carport to protect from the elements is a good starting point for this project, but what about taking care of things at ground level? If your patio space is just bare dirt or rough concrete, it won't be a very comfortable spot to hang out.
Fortunately, there are plenty of options available to finish the floor of your patio, and some of those options are rather affordable. For example, if you have a basic concrete pad in place currently, you could purchase an outdoor rug or some artificial grass to make the area more comfortable. If the ground is bare at the moment, you could pour a concrete pad or use patio pavers or tiles to create a beautiful, finished look.
Add the Permanent Pieces
Some parts of your patio space may evolve as the years go by. However, you're probably going to want at least a couple of pieces to remain in the space for the long run. Specifically, you'll want either outdoor chairs or an outdoor couch and a table. These are a significant investment, so pick them out carefully and make sure they fit properly in the space you have available.
When buying patio furniture, it's wise to think about your future needs in addition to what you need at the moment. Is your family going to be growing in the years to come? Will you start to invite friends over to hang out once the patio is ready? When in doubt, err on the side of having a little too much seating space so there's always room when the party gets bigger than expected.
Some Finishing Touches
Decorating your new covered patio might be the most enjoyable part of the project. The possibilities are endless here, as long as you're picking items that are suitable for use outside. Remember, the wind can still move through your patio even though it's protected from above, so lightweight items that can easily blow away are not a good option.
One of the best ways to decorate a patio space is with flowerpots. Not only can these pots hold beautiful flowers that will add color to your patio during the spring, summer, and fall, but the pots themselves can also be decorative. Using a few pots will allow you to bring visual interest to the patio and also define it as a living space that is separate from the rest of the property.
Build Your Patio with American Carports, Inc.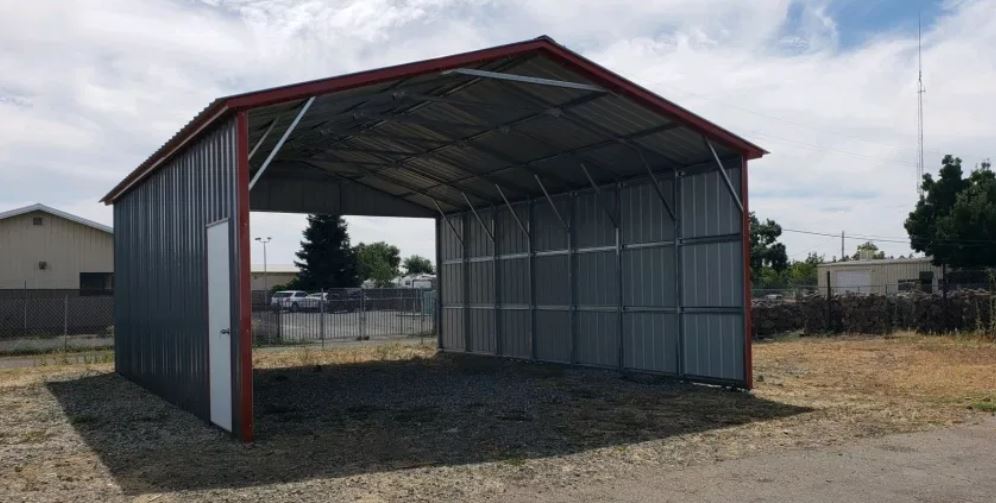 We hope you enjoyed learning how to use a carport as a patio! With the affordable nature of a metal carport, you don't have to put off this project any longer. Work with us to add the right structure to your property, and then design the space underneath to perfectly suit your needs. When the job is done, there will be nothing left to do but enjoy countless days and nights relaxing with your family and friends.
https://americancarportsinc.com/wp-content/uploads/2021/03/cp4.jpg
551
1037
clickgiant
https://i1.wp.com/americancarportsinc.com/wp-content/uploads/2020/08/ACI-Logo-Text_s-e1598451183583-300x82.png
clickgiant
2021-05-03 19:38:22
2021-05-03 19:40:20
How to Use a Carport as a Patio