Metal buildings are great. Not only do they provide significant savings up front, but they have reduced maintenance demands, endless customization options, and a quick construction timeline. With that said, nothing is perfect. Condensation can be a problem in some metal structures, so it's worth thinking about this issue as you plan your project. Here, we'll offer some simple moisture control tips for metal buildings!
American Carports, Inc. has a variety of steel buildings that are affordable, durable, and fully customizable. Use our Build & Price Tool to explore the many possibilities for your new structure, view a 3D rendering, and receive an instant quote!
Understanding the Issue
Before we present a few tips, let's talk quickly about why condensation occurs in a metal building in the first place. Condensation is the result when a warm, wet mass of air comes into contact with a cool surface. So, if you have warm, moist air inside your metal building, and the walls of the metal building are cold, they will likely sweat. Fortunately, by removing one or more of the variables that can lead to condensation, you'll break the cycle, and your building will stay dry.
Start with Insulation
Insulating your metal building is a great first step in this process. Ideally, you'll do this right from the start when the structure is first installed. Insulation is a relatively affordable addition to your building that will both reduce the chances of condensation and make the space more comfortable.
It's important to have your insulation properly installed. Gaps in the insulation can dramatically reduce its effectiveness, and you're likely to wind up with condensation where those gaps occur. This is something worth getting right the first time so you don't have to go back and address it again later.
Move the Air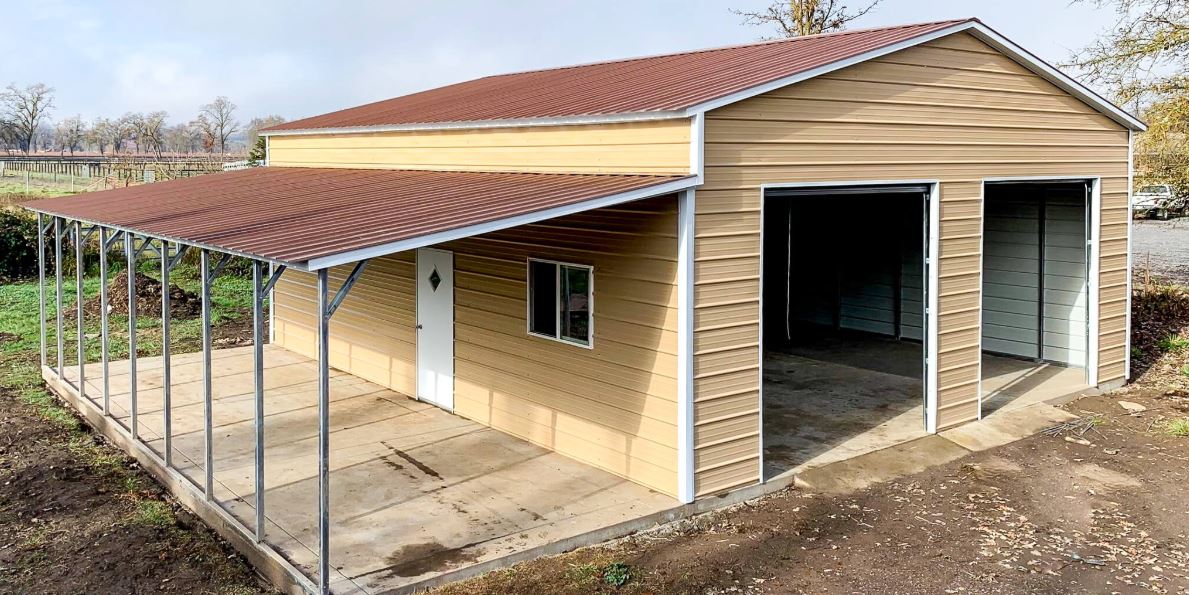 Circulating the air within your building is another powerful way to reduce the occurrence of condensation. Proper air circulation can be achieved in a variety of ways. For a metal structure with a large roll-up door, for example, you may need to do nothing more than open that door for part of the day to allow fresh air flow.
Without such a big opening available, you might need some mechanical help to get the air moving. In other words, you can use a fan or two to blow the air around and keep it from getting stagnant. Running your fans periodically could go a long way toward reducing condensation, especially during times of high humidity.
Remove the Moisture
In areas that frequently have humid conditions, it may be worth investing in a device that can lower the level of moisture in the air within your building. The most effective device for this task is the aptly named dehumidifier. This machine will pull moisture out of the air within the space, and as a result, condensation will be far less likely to occur.
You can also use an air conditioner to achieve a similar result. Air conditioning lowers the humidity in an indoor space, and it also makes it more comfortable during hot weather. This makes it an appealing choice when you're using a metal building as a workshop where you'll spend a significant amount of time.
Addressing Underground Moisture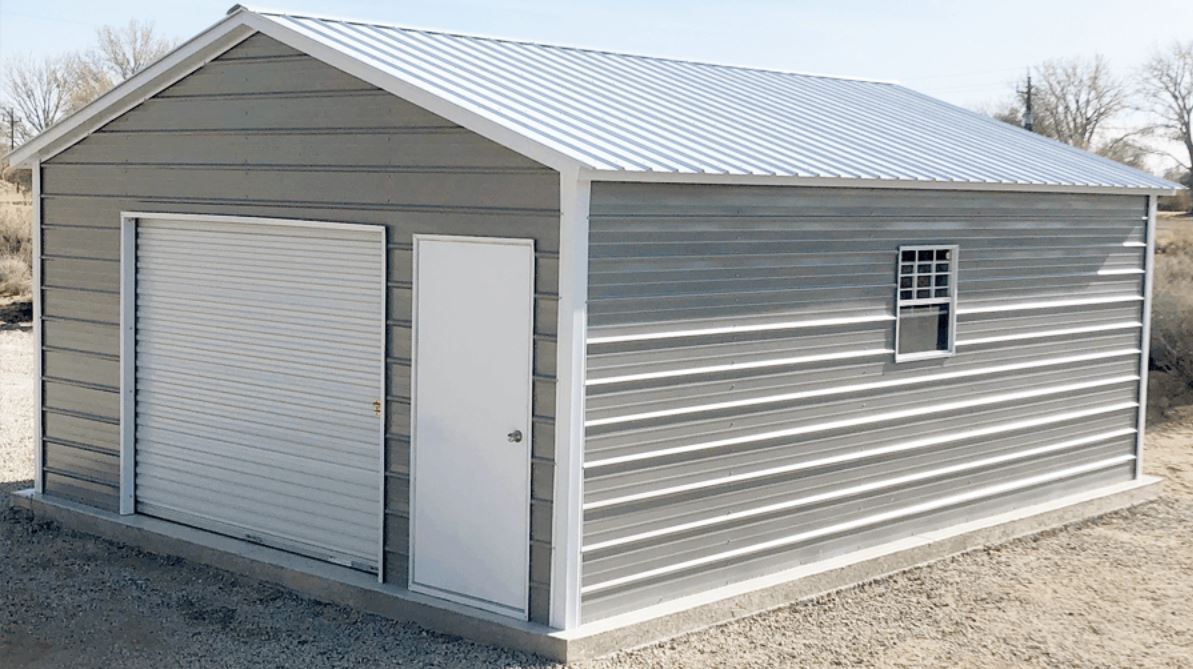 One sneaky way for your metal building to reach high levels of humidity is for the moisture to come up through the floor. Even if you have a concrete slab under your building, moisture can still come up through that concrete if the water is resting just below the slab. Before the slab is installed, make sure it's placed on top of proper drainage to avoid any kind of swamp effect.
Another point to remember before you start the construction process is that the location of your building can impact how much moisture is present. If you build on a low point of your property, it's possible that groundwater will gather in that area and you'll have too much moisture under your foundation. Think about drainage issues in advance and pick a spot that isn't going to give you unwanted condensation headaches later on.
A Solvable Problem
Can condensation be an issue in metal buildings? Yes. Should it stop you from ordering one for your property? Absolutely not! With some smart planning and a few basic interventions, you can reduce or eliminate condensation issues in your structure.
Work With American Carports, Inc.!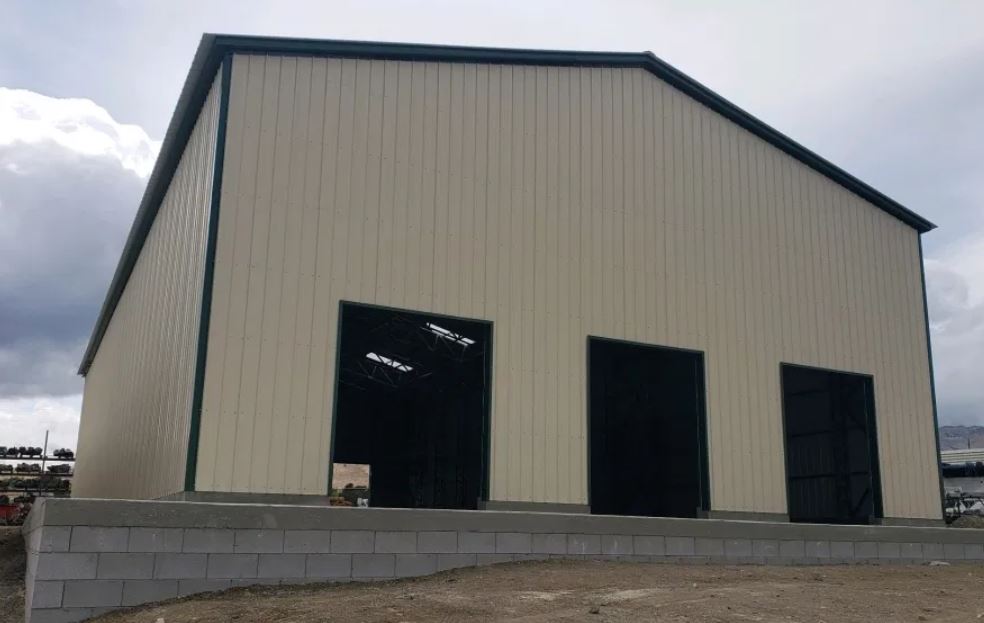 We hope these moisture control tips for metal buildings assist you. When you're ready to design a steel structure that will serve your needs for years to come, use the Build & Price tool to view a 3D rendering and receive an instant quote. Our team is excited to serve you!
https://americancarportsinc.com/wp-content/uploads/2021/01/garage1.jpg
521
980
clickgiant
https://i1.wp.com/americancarportsinc.com/wp-content/uploads/2020/08/ACI-Logo-Text_s-e1598451183583-300x82.png
clickgiant
2021-02-22 20:41:50
2021-02-22 21:45:19
Moisture Control Tips for Metal Buildings