If you only need to park one vehicle under a carport that you're planning to add to your property, a basic single carport will do the job nicely. But what if you need more space? At American Carports, Inc., we offer many different sizes of carports, including triple wide models. As the name would suggest, a triple wide carport offers parking for three vehicles, but it can also be used for many other purposes.
American Carports, Inc. has a variety of steel buildings that are affordable, durable, and fully customizable. Use our Build & Price Tool to explore the many possibilities for your new structure, view a 3D rendering, and receive an instant quote!
Why Order a Triple Wide Carport?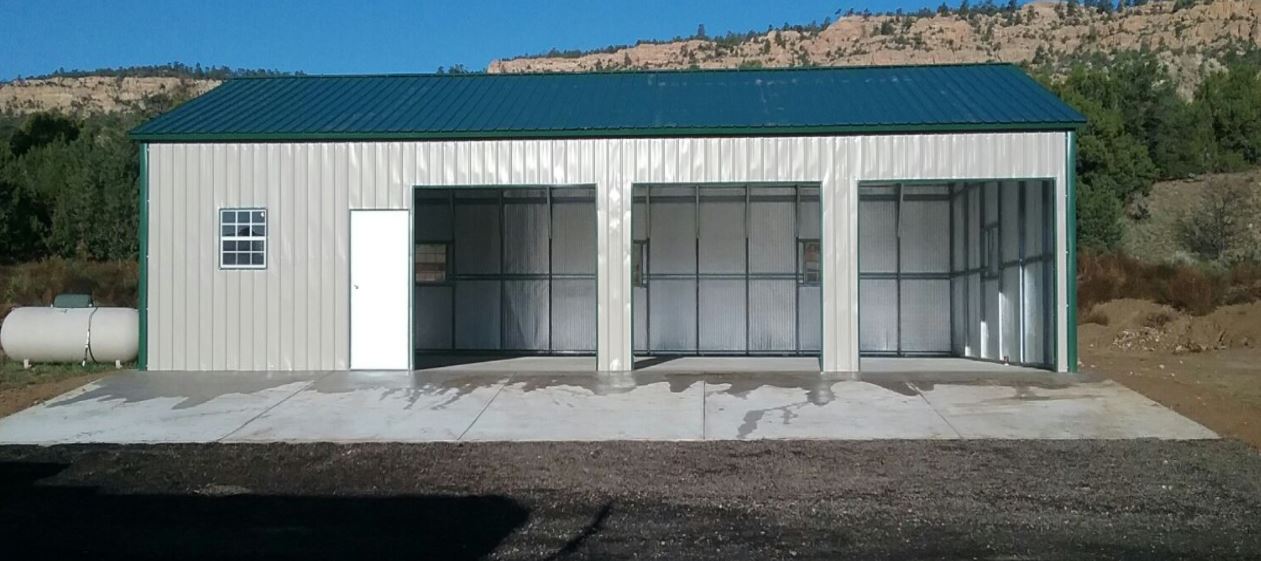 Carports are a great way to add affordable covered space to your property. If you want to provide protection for vehicles or other items that you own, but you don't want to spend the money required for an enclosed building, a carport is a perfect solution. Plus, with a triple wide carport, you'll be able to get even more use out of this versatile type of structure.
The exact use for a triple wide carport will vary from owner to owner, but here are some popular uses for this size steel building:
Parking for the family. If you have multiple vehicles that are used by members of your family on a daily basis, a big carport can give everyone a dry place to park. This is particularly appealing in harsh climates where rain and snow are regular occurrences.
Boat or RV storage. Another option for a large carport is using it for storage for a boat or RV. In addition to going with a triple wide width (or wider), you may also need to order a taller roof to make sure there's plenty of room for your vehicles underneath.
Agricultural purposes. For those who put their land to use for some kind of farming activity, wide carports are great for parking equipment and housing supplies. With such easy access in and out, your agricultural use for this carport can evolve throughout the year as the seasons change.
As you can see, a carport doesn't have to serve just a single purpose. In fact, one of the great things about adding a carport to your property is the fact that it can be used for many different tasks throughout the year.
For instance, maybe you park under your carport during the rainy season, but in the summer, you park elsewhere and use the carport for a large shade structure to enjoy the outdoors. If you order from American Carports, Inc., you'll receive a building that's sturdy enough to withstand the elements so you can get great use out of the structure all year long and many years to come.
Turn to the Right Partner
Once you decide that a triple wide carport is the right option for your property, you'll need to decide where you're going to order this type of building. You'll quickly find that there are more than a few dealers out there who are ready to take your business. Unfortunately, though, many of them fall short in terms of quality and durability. You need to stick with a proven brand that will always focus on your satisfaction first and foremost.
At American Carports, Inc., everything we do is focused on delivering an outstanding product to each of our customers. For instance, we offer 12-gauge tubing to create a carport that can be expected to last for years without any trouble. You can also choose 26-gauge paneling for carports that are going to face particularly difficult conditions.
Here are some other perks you'll enjoy when you order from American Carports, Inc.:
Included delivery
Included installation services
A 20-year warranty on 12-gauge materials
360° roof bracing
Total customization of your structure
Work With American Carports, Inc.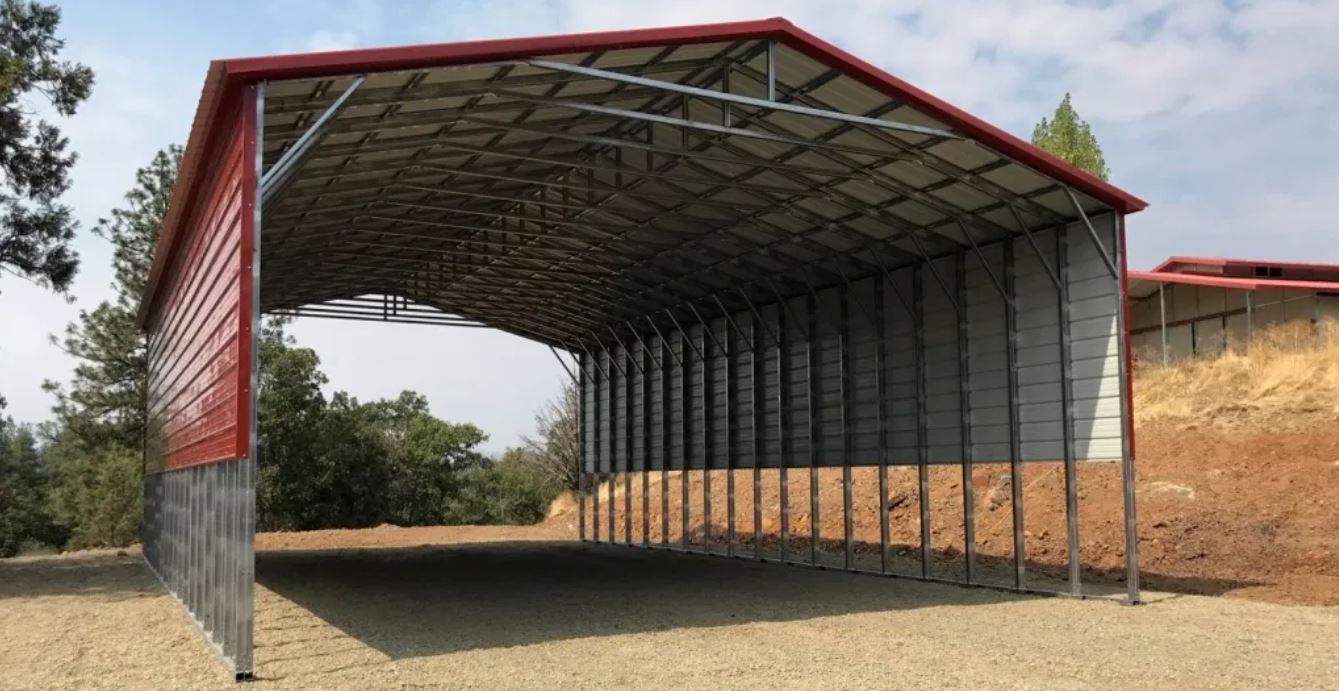 It would be a shame to add a carport to your property only to have that structure fail just a few short years after it's installed. That won't be a concern when you order a triple wide carport from American Carports, Inc. Not only are we a market leader in customization, but we're also proud to create some of the toughest, longest-lasting structures in the industry. Use our Build & Price Tool to explore the many possibilities for your new triple wide carport, view a 3D rendering, and receive an instant quote. We look forward to serving you!
https://americancarportsinc.com/wp-content/uploads/2021/03/cp2.jpg
583
952
clickgiant
https://i1.wp.com/americancarportsinc.com/wp-content/uploads/2020/08/ACI-Logo-Text_s-e1598451183583-300x82.png
clickgiant
2021-03-23 14:27:59
2021-03-23 14:43:37
Triple Wide Carports from American Carports, Inc.